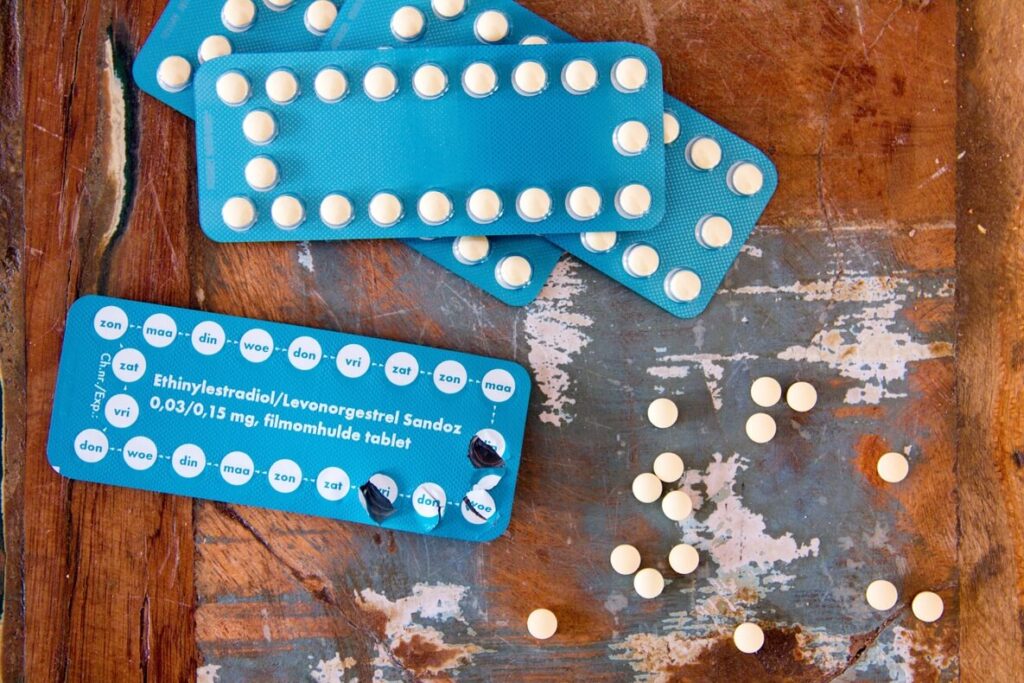 If you have a busy lifestyle and are often faced with long waiting times to see your GP, then buying your contraception online can be a super-convenient way to get your birth control delivered directly to your door. But where can you buy contraception?
At The Lowdown we offer an online contraception prescription service, where you can buy your combined pill, progestogen-only pill (aka mini pill), or contraceptive patch. All with the comfort of knowing our expert pharmacy clinicians have reviewed your order, including information about you and your medical history – at a great price and with speedy delivery.
Order the pill online
Below we've created a handy guide explaining other places you can buy contraception, including where to get emergency contraception, plus all the details on how to buy contraception through The Lowdown.
Where can I buy contraception in the UK?
Can you buy the pill over the counter / from a pharmacy?
Up until July 2021, only the emergency contraceptive pill could be bought 'over the counter' without a prescription in the UK.
From July 2021 the Medicines and Healthcare products Regulatory Agency (MHRA) announced that the desogestrel containing progestogen-only pills Lovima and Hana will be available to buy over the counter from the pharmacy without a prescription.
At the moment for all other contraceptive pills in the UK, including other brands of desogestrel and traditional progestogen-only pills (see our guide to the progestogen-only pill and different brands for more info on the differences between these), and the various combined pill brands, you will need a prescription.
You can get prescriptions through your GP or practice nurse, sexual health or contraception clinic, or sometimes from the hospital if you are under a gynaecology clinic. Some pharmacists offer contraception clinics and are able to prescribe, as well as dispense, the contraceptive pill. If prescribed on the NHS your contraception will be free!
There is also the option to purchase your contraception privately, through a pharmacy, in person or via an online service. The Lowdown's online pharmacy service will sort out your prescription, process your order and deliver your pill – all following the click of a button.
Can you buy the contraceptive pill online?
Yes, many pharmacies now offer the option to buy contraception online. Here at The Lowdown we also offer the opportunity for you to buy your pill online. If you fill out this short prescription request, our pharmacy clinicians will review your order, and if approved, you will receive your contraceptive pill within 2-3 days.
Where can I get the emergency contraception pill?
You can get the emergency contraception pill from any pharmacy, but without a prescription you will have to pay for this. You can also buy online from certain online pharmacies. Your GP, sexual health clinic or contraceptive clinic can also provide the morning after pill or a prescription for it for free on the NHS.
If you have had unprotected sex and need emergency contraception, the copper IUD is the most effective method of emergency contraception. It can be fitted by your GP or local sexual health clinic. Our blog on 'IUD coil fitting: what to expect' explains in further detail what to expect when having your coil fitted.
Can you buy the morning after pill over the counter?
Yes, you can buy the morning after pill over the counter. Your local pharmacy will stock the morning after pill.
Can I get the morning after pill from Boots?
Yes, you can get the morning after pill from Boots. They can also offer a solution to buy the morning after pill online.
How much is the emergency contraception pill?
The emergency contraception pill does come with a cost unless it is prescribed by the NHS. It will range in price depending on which pharmacy you buy from but an approximate price is from £15.99 for Levonelle and up to £34.95 for ellaOne.
23 in 1000 women will get pregnant if they take Levonelle within 24 hours of unprotected sex, whilst 9 in 1000 women will get pregnant if they take ellaOne within 24 hours of having unprotected sex.
Buy contraception through The Lowdown
At The Lowdown we offer a super easy way to order your pill online. You won't have to battle with long waiting times with your GP, or have to take time out of your busy day to go to your pharmacy. With our online ordering system you can have the pill quickly delivered directly to your door.
How do I order the contraception pill through The Lowdown?
To order your contraception with The Lowdown, you will have to fill out a short prescription request form, which will take approximately seven minutes before you can place your order. The form will ask questions such as your age, whether you are pregnant, whether you smoke and whether your family has a history of blood clots. All these questions are so we can make sure that we have a full view of your medical history and that the pill you are ordering is the right fit for you.
Our pharmacy clinicians will then review your order before dispatching your order by Royal Mail 24 hour delivery. If you have any questions and would like a consultation first, then you can book an appointment with one of The Lowdown's GPs.
How quickly will you respond to my contraceptive pill request?
If we receive your request before 2pm on a weekday, we will let you know it has been approved by our pharmacists and we can normally send it out that day.
How long does it take to arrive?
Your contraceptive pill order will arrive with you in 2-3 days. We send all our orders out via the Royal Mail 24 hour service, so if you place your contraceptive pill order on a weekday, the clinician will review it and send it out in that day's post. If you place your order after a Friday night, then our clinician will review your order on the following Monday. It should arrive the next day or day after, depending on how well Royal Mail are delivering in your area.
How much does it cost?
The service only costs £20 for three months, which includes any brand of pill.
What happens at the end of my three month prescription?
You will be contacted after two months to see how you're getting on with your contraception. We are currently working on a subscription platform, so keep your eyes peeled for when that goes live at the end of the year!
Can I only order three months at a time?
Yes, currently you can only order three months at a time due to regulatory guidelines.
What packaging does it come in?
It comes in a white padded envelope with your name and address on it.
Is the packaging discreet and unlabelled?
Yes, the packaging is very discreet with no branding in place. No one would know what's inside.
Will you need my blood pressure measurement?
If you are ordering the combined pill, then yes we will need to know your most recent blood pressure reading. Many pharmacies and GP surgeries offer blood pressure readings – often these can be walk-in services without an appointment. You can also purchase a blood pressure machine online, the British Heart Foundation has a wide range of approved monitors for a reasonable budget.
What types of pills are available?
The Lowdown offers 20 types of combined pill and seven types of the progestogen pill to buy.
Combined Pill
Cimizt
Femodene
Femodette
Gedarel 20/150
Gedarel 30/150
Katya 30/75
Levest
Lizinna
Lucette
Maexeni
Marvelon
Mercilon
Microgynon 30
Microgynon ED Tablets
Millinette 20/75
Millinette 30/75
Ovranette
Rigevidon
Sunya 20/75
Yasmin
See what our reviewers think of the combined pill
Progestogen-only Pill
Cerazette
Cerelle
Desogestrel
Desomono
Norgeston
Noriday
Zelleta
See what our reviewers think of the progestogen-only pill
What do I do if my brand of contraceptive pill isn't listed?
Currently The Lowdown only stocks the combined pill and the progestogen-only pill. So if your pill isn't on the list then email us at info@theldown.com and we will see what we can do.
Can I order a pill that I haven't used before?
Yes you can. Our pharmacy clinicians will always review your request to ensure that you are eligible for your chosen pill based on your medical history.
Can I speak with a health professional first?
Yes, if you would like to speak to one of our GPs first before you place your order then you can book a consultation. You will have a 1 to 1 call with one of our doctors and in-house contraception experts. Appointments cost £37. Book your contraception consultation here. This may be particularly useful if you've not used the contraceptive pill before and want to talk through how it works, how to start taking it and any possible side effects.
Sources
Hatty is a freelance digital marketing consultant with over 10 years experience. You can view Hatty's personal portfolio here.