What's the lowdown?
Contraception is free with the NHS but it is possible to buy contraception online too. 

This route may work well for those who have a busy lifestyle and are often faced with long waiting times to see a GP.  

At the Lowdown, you can get your contraception sorted. We have rolling 3, 6 and 12 month

subscriptions and one-off prescriptions

available.

We offer the widest range of contraception in the UK. This includes the combined pill, progestogen-only pill (aka POP or mini pill), the injection, the contraceptive patch and the ring as well as the morning after pill.
Is contraception free?
If prescribed on the NHS, your contraception will be free. You can get prescriptions through your GP or practice nurse, sexual health or contraception clinic, or sometimes from the hospital if you are under a gynaecology clinic. 
There is also the option to purchase your contraception privately, through a private clinic or pharmacy, in person or via an online service. 
Where can I buy contraceptives?
Below we've created a super handy guide explaining where you can buy contraception, including where to get emergency contraception, plus all the details on how to buy contraception through The Lowdown. 
Can you buy the contraceptive pill over the counter or from a pharmacist?
Up until July 2021, you could only buy emergency contraceptive pills (EllaOne, Levonorgestrel or Levonelle) 'over the counter' without a prescription in the UK. 
However, in July 2021, the MHRA¹ announced that the progestogen-only pills containing desogestrel Lovima and Hana would be available to buy over the counter from the pharmacy without a prescription.
You will need a prescription for all other contraceptive pills in the UK. This includes other brands of Desogestrel, traditional POP (the mini pill) and the combined pill. 
Here at The Lowdown, we're keen to make access to contraception easier. All you need to do is fill in a short questionnaire and we'll put your contraception in the post, hassle-free. We offer subscriptions too, so you don't need to worry about running out.
How do I order contraception through The Lowdown?
To order, you just need to fill out a short prescription request form before you can place your order. The form will ask all of the important questions such as your age, any medical problems, and whether you smoke.  All these questions are so we can ensure that we have a full view of your medical history and that the pill you are ordering is the right fit for you.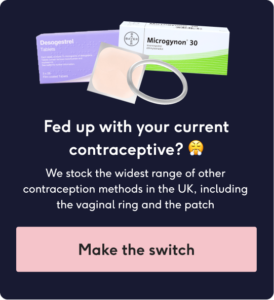 Our pharmacy clinicians will then review your order before dispatching it by either Royal Mail or DPD delivery (depending on what you opt for). If you have any questions about contraception and would like a consultation first, then you can book an appointment with one of The Lowdown's lovely GPs. 
What contraception is available?
At the Lowdown, we offer the widest range of contraception: 
Not sure what contraception is right for you? Try out our contraception recommender tool.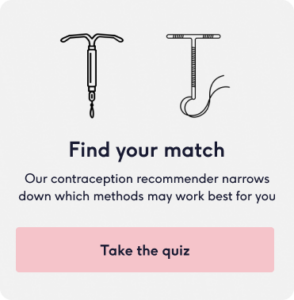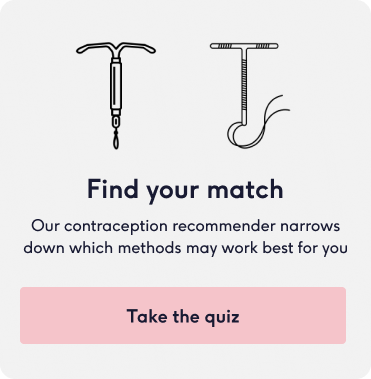 How quickly will you respond to my contraception order?
If you place your order before 3pm on a weekday, we will let you know it has been approved by our pharmacists ASAP and we normally send it out that day. 
How long does contraception take to arrive?
We offer a few delivery options. 
Delivery time estimates are after dispatch. We review and dispense prescriptions every weekday until 3pm on Friday as our pharmacy is closed over the weekend. 
Free Royal Mail Delivery:

This is our standard delivery. Your prescription is normally delivered through your letterbox  3 to 5 days after dispatch, excluding Sundays.

Next Weekday Delivery

: Your order should be delivered the next day via DPD if ordered before 3pm, from Mon-Thurs. You can also choose to have your order delivered before 10:30am or 12pm if you need it in the morning.

Saturday Delivery

: If you are ordering on a Friday before 3pm and want your order on Saturday, select this option.
How much does a contraception subscription cost? 
We offer one-off prescriptions and rolling 3, 6 and 12-month subscriptions. Subscriptions start from as little as £20.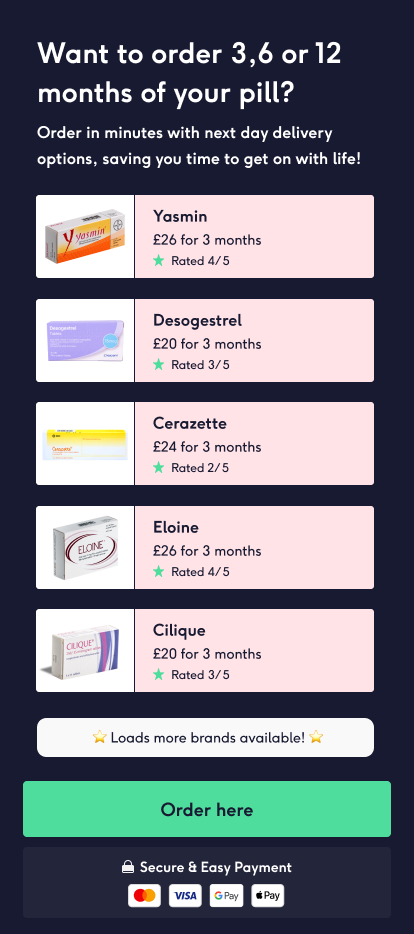 Are contraception orders discreet? 
We've got you! Your order will arrive in a white unbranded envelope. Completely discreet, no one would know what's inside.
What if you don't stock my contraception?
We aim to stock a wide range of contraception so do let us know if you're looking for a brand we don't currently stock. Send an email over to hello@thelowdown.com and we'll see what we can do. 
Can I order a pill that I haven't used before?
Yes you can. Our pharmacy clinicians will always review your request to ensure that you are eligible for your chosen pill based on your medical history. 
Can I speak with a health professional first?
Yes, if you would like to speak to one of our GPs first before you place your order then you can book a consultation.   This may be particularly useful if you've not used the contraceptive pill before and want to talk through how it works, how to start taking it and any possible side effects. This is a 1 to 1 call with one of our doctors and in-house contraception experts. Appointments cost £45. Book your contraception consultation here.
Will you need my blood pressure measurement? 
We will need a recent blood pressure reading to ensure your contraception is safe for you. Many pharmacies and GP surgeries offer blood pressure readings – often these can be walk-in services without an appointment. 
You can also purchase a blood pressure machine online to use yourself at home, the British Heart Foundation has a wide range of approved monitors for a reasonable budget. 
Where can I buy emergency contraception?
You can get the emergency contraception pill from any pharmacy including the Lowdown's pharmacy and some other online pharmacies. Your GP, sexual health clinic or contraceptive clinic can also provide the morning-after pill or a prescription for it for free on the NHS. 
There are 3 brands of Morning after pill you can buy at The Lowdown:
EllaOne (5 days)

Levonorgestrel (3 days)

Levonelle (3 days)
If you have had unprotected sex and need emergency contraception, the copper IUD is the most effective method of emergency contraception. It can be fitted by your GP or local sexual health clinic up to 5 days after unprotected sex. 
Our blog on 'IUD coil fitting: what to expect' explains in further detail what to expect when having your coil fitted. 
Can you buy the morning-after pill over the counter?
Yes, you can buy the morning-after pill over the counter. Your local pharmacy will stock the morning-after pill. 
Can I get the morning-after pill from Boots?
Yes, you can get the morning-after pill from Boots. There is also the option to buy the morning-after pill online from boots too. 
How much is the emergency contraception pill?
The emergency contraception pill does come with a cost unless it is prescribed by the NHS. It will range in price depending on which pharmacy. You can buy the morning-after pill for as little as £9.50 on The Lowdown website. 
Does The Lowdown sell the morning-after pill?
The Lowdown sells EllaOne and Levonorgestrel emergency contraception and you can order with next-day delivery to ensure it arrives within your time frame to take it. You can also order for future use.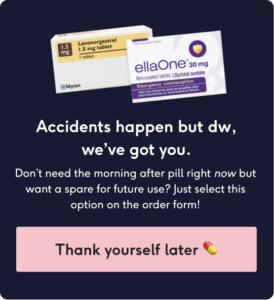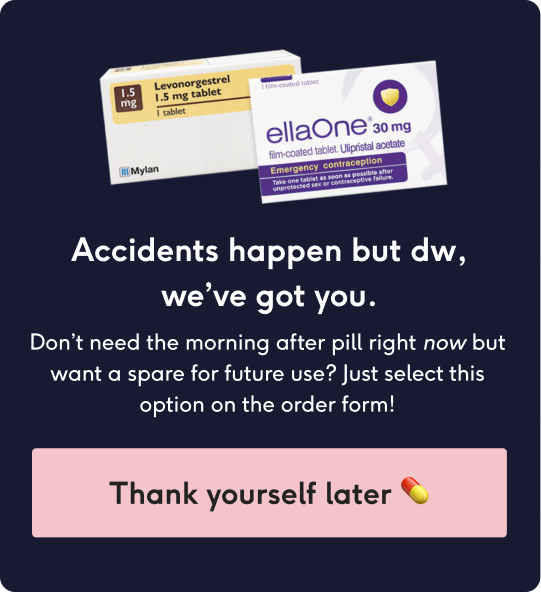 Hatty is a freelance digital marketing consultant with over 10 years experience. You can view Hatty's personal portfolio here.