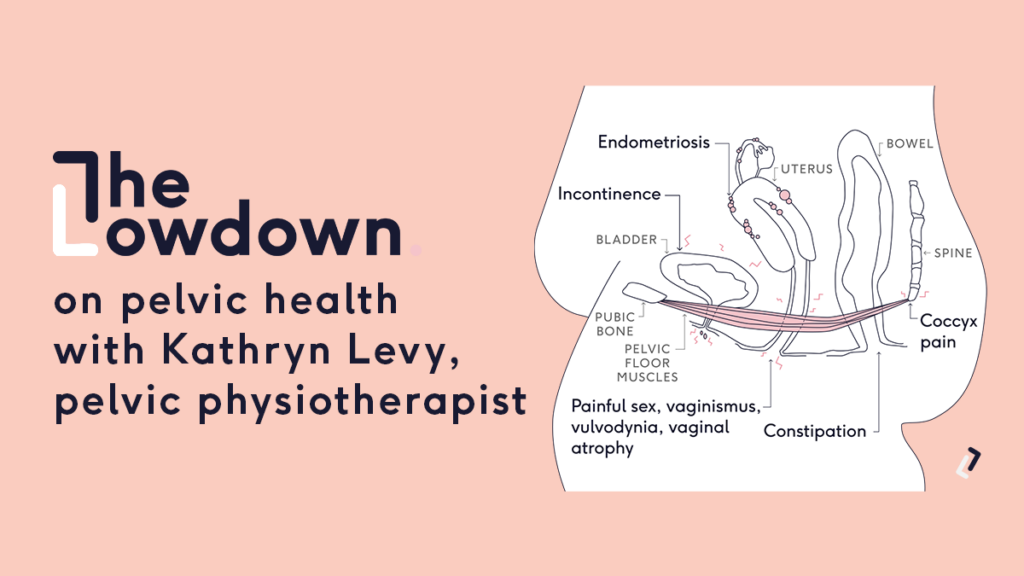 The Lowdown sits down with pelvic health physiotherapist Kathryn Levy to discuss all things pelvic health! This isn't just an intro on how to do kegels - get clued up on how it can help with managing painful periods, painful sex, urinary conditions, endometriosis - and more!
How much do you know about your pelvic health? Making sure you're clued up on your pelvic floor is more than just doing a few kegels – good pelvic health can help you manage a whole range of conditions, from endometriosis, to bladder issues, to painful sex and conditions like vaginismus. Watch this webinar – your vagina will thank you.
We've teamed up with our resident pelvic health physiotherapist Kathryn Levy to take a deep dive into the pelvic floor – what is it, why does it matter and how can you unleash its full potential?! Kathryn is a Doctor of Physical Therapy (DPT) who earned her degree in the United States, working in the UK for the last decade. She has advanced specialisations in pelvic health and is a certified women's health coach.
In this free webinar, you will learn:
What is the pelvic floor? A total re-education into what you probably didn't learn at school.
How can I keep my pelvic floor 'healthy'?
What role does the pelvic floor play in conditions like endometriosis?
Can a pelvic health physio help manage my condition?
–
You can also speak to Kathryn in a one-to-one session via our online advice service.
This webinar took place on Wednesday, 6th July 2022. If you'd like to feedback on how you found this event, fill in the short form below! It helps us improve our webinars in future.