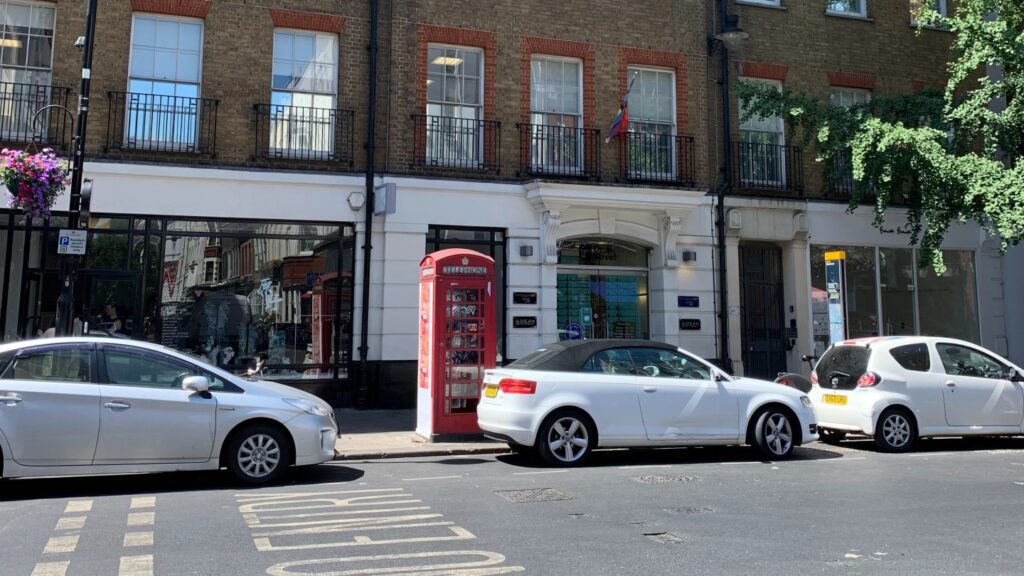 Get the lowdown on Dean Street Clinic - what's the vibe, what services do they offer and would we go back there?
Address
56 Dean Street
Soho
London
W1D 6AQ
Opening hours
Monday: 8am–7pm
Tuesday: 8am–7pm
Wednesday: 12 noon–7pm
Thursday: 8am–7pm
Friday: 9am–4pm
Saturday: 11am–4pm
Sunday: Closed
Booking and accessibility
| | ✅ | ❌ | Details |
| --- | --- | --- | --- |
| Online Booking | | ❌ | Easy to use booking form that assesses whether you need an appointment – gives you contact details to make appointment over the phone |
| Phone Booking | ✅ | | |
| Walk-in appointments | ✅ | | |
| Trans and non-binary services | ✅ | | |
| Disabled access | ✅ | | |
Services offered
✅

❌
Details
Coil fitting, replacement, check ups and removal
✅

Wait list time: 3 weeks from the last time you had unprotected sex. (potentially sooner if you use condoms)

Their policy is that you need to use condoms for 3 weeks prior to your appointment, as well as any other contraception you are on (e.g. the pill).
Implant fitting and removal
Emergency contraception
✅

Includes emergency copper IUD. Walk in available
STI testing
✅
Only if showing symptoms, otherwise go to Dean Street Express over the road for asymptomatic screening, or pick up an at-home kit from reception
STI Treatment
✅

Routine contraception (starting, switching, repeat prescription)
❌
Provided at sister clinics (John Hunter in Chelsea or Hammersmith Broadway)
Contraception advice service
❌
Contraception aftercare/follow up service
❌
Cervical screening
❌
Sexual assault services
✅

No need to book, just walk in
Transport Links
Transport
Details
Tube 🚇
Northern Line (Leicester Sq, Tottenham Court Rd, Charing Cross)
Piccadilly Line (Leicester Sq, Piccadilly Circus)
Bakerloo Line (Piccadilly Circus, Oxford Circus, Charing Cross)
Central Line (Tottenham Court Rd, Oxford Circus)
Victoria Line (Oxford Circus)
Train 🚈
Charing Cross
Bus 🚌
3, 6, 7, 8, 10, 12, 13, 14, 15, 19, 23, 24, 25, 29, 38, 55, 73, 88, 94, 98, 139, 159, 176, 453
Car parking 🚗
Limited availability of metered parking spaces and disabled parking spaces in Soho.

You can use the ParkRight app to search for available parking spaces in Westminster and to pay to park.
The vibes:
As I wait to cross the road towards it, I can see that Dean Street is instantly different from all the sexual health clinics I've ever had the privilege of visiting; externally, it presents more as a smart gym as opposed to a place where you're sat down and told you've got chlamydia. As I step through the sliding glass doors, I am greeted by air con – welcome on a sweaty day in Soho – and a polite and friendly man who instantly tells me "the clinic's upstairs". I nod, and continue my journey up into a modern and not-too-busy waiting area. 
Good vibes rating: 4/5
Discretion:
As I approach the reception desk, I am instantly greeted by a smiling receptionist who asks how she can help me. 
"I'd like an appointment with a sexual health nurse?" I enquire tentatively. 
"Of course." she says, sliding a card across the desk which separates us. 
"Which number best describes what you need the appointment for?" 
I examine the card. "Um, number 4 I think"
She nods and flips the card over. "And from this list?"
I again tell her the corresponding number. In code, I have just told her that I have symptoms of a sexually transmitted infection, but, unless the others in the waiting room know the code initmately, they are none the wiser to my condition which is not one many of us would wish to shout about in public. 
Discretion rating: 5/5 
Waiting time until appointment:
They had an appointment available the next day at 5:20
Appointment availability: ⅘
Final comments:
And just as easy, and in fact more pleasantly, as booking a repair slot at the Apple Store, I walk away, the appointment booked and the problem (nearly) solved. Truly the best experience I've had accessing healthcare in all my 22 years. 
This is not your standard NHS experience, and so, whether you need your coil strings snipped, or a round of antibiotics, if you're near W1D, get yourself down to Dean Street.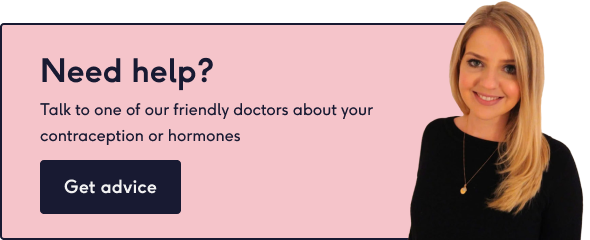 Grace is The Lowdown's summer intern, going undercover as a secret STI shopper to bring you honest reviews of London's biggest sexual health clinics.