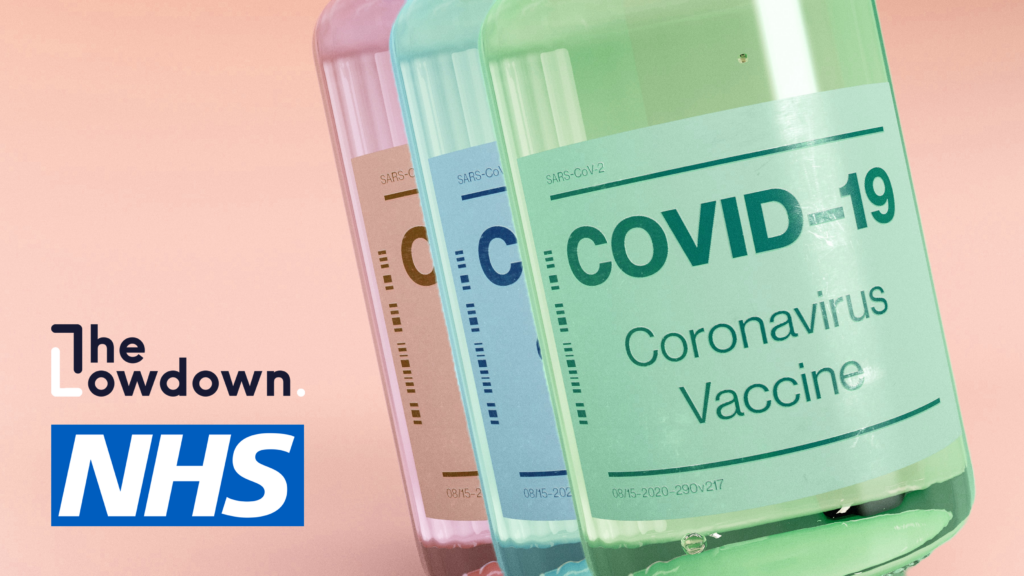 In partnership with the NHS, The Lowdown sits down with Dr Viki Male and Dr Fatima Husain to discuss the latest research on the COVID-19 vaccine, fertility and periods
Since the COVID-19 vaccination programme began, there's been much debate and questioning around the effects of the vaccine on menstrual cycles, periods and fertility.
Spoiler alert: there is no evidence that the COVID-19 vaccine effects fertility, as discussed in our previous webinar with Dr Viki Male.
With lots of women anecdotally reporting changes to their cycle, this sparked concern among young women as to whether they want to get vaccinated, due to potential short or long-term effects on their periods.
Now, two years since the start of the pandemic, there is emerging research into the effects of the vaccine on the menstrual cycle – but many people are still confused and unsure about the findings.
So, The Lowdown and NHS have teamed up to discuss the latest evidence and research. We're also conducting a survey on why some young women are hesitant to get the COVID-19 vaccine, to see how we can help them get informed.
–
We're pleased to welcome back Dr Viki Male, who has spent several years looking at the immune reactions in the uterus, and is the current foremost quoted specialist on COVID-19's affects on fertility, pregnancy and periods in the UK! She currently works as a Lecturer in Reproductive Immunology at Imperial College London.
We are also joined by Dr Fatima Husain, a leading gynaecologist and obstetrician with advanced specialist training in IVF and infertility. With over 30 years experience, Fatima currently manages Windsor Gynaecology & Fertility, and is Lead Clinician for the Fertility Service at Heatherwood and Wexham Park hospitals.
Join our Founder Alice, Viki and Fatima in discussing the latest evidence around the COVID-19 vaccine and its impact on the menstrual cycle and fertility. 
In this short webinar, you'll learn:
What is the latest research on the impact of the COVID-19 vaccine on periods and the menstrual cycles and what does this mean for you?
Will getting the COVID-19 vaccine impact you or your partner's fertility?
Will the COVID-19 vaccine impact my contraception?
Plus, lots of interesting things about the menstrual cycle including other things that can impact it!
–
This webinar took place via Zoom on Tuesday 22nd March.