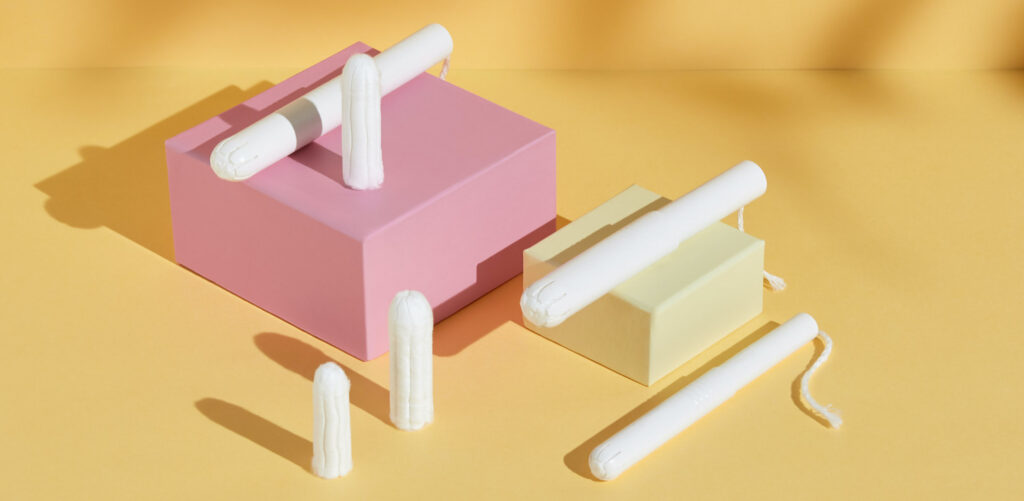 Eco-friendly period products are a hot topic. And they couldn't be more needed.
We have secured some affiliate links in this post that we earn a small commission from (some have discounts for you too!) Though we only recommend things we truly love ❤️
We recently learned that more sanitary products are found on Europe's beaches than single-use cups and straws. Eek. But it's less surprising when you consider that the average woman uses 22 disposable period products each month, accounting for the estimated 200,000 tonnes of yearly sanitary waste that ends up in UK landfill.
But it's not all bad news. Whilst most mainstream menstrual brands still use plastic packaging and harmful chemicals, there are plenty of sustainable sanitary products that are a little more green. From period knickers to the reusable menstrual disc, there's an array of exciting innovations to mix up your monthly routine. With the help of our community, we've picked ours (and yours!) top 10 eco-friendly period products…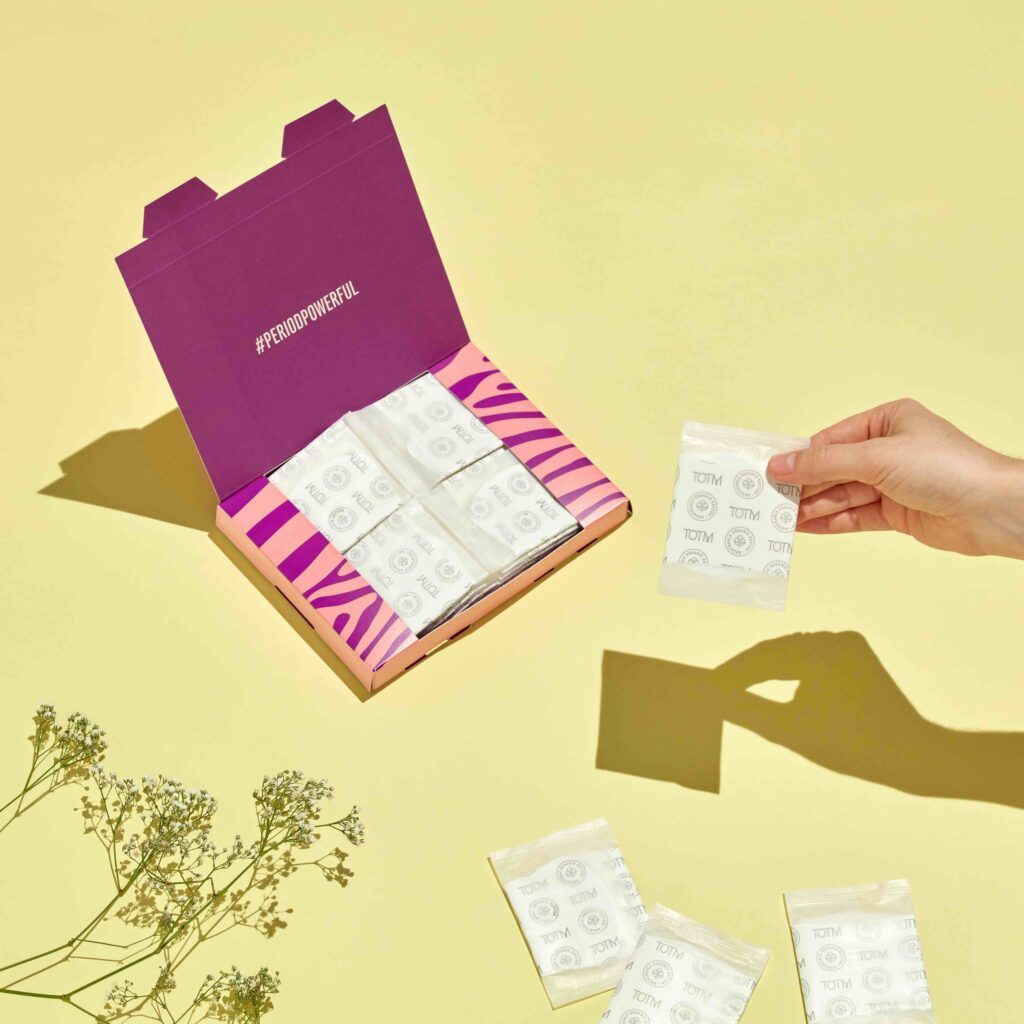 TOTM organic tampons and liners
TOTM's range of organic cotton products can be found everywhere from Tesco to Urban Outfitters, but the reason we love this sustainable product brand is for their personalised online delivery service.
Whether you want a one-off delivery or a regular box of monthly products, you can pick and mix exactly what your body needs from natural pads to applicator tampons. Or if you're not sure? Grab a switch kit which has a little bit of everything.
What our community says…
"Organic tampons are so much better for the environment and vulval skin."
Get 96 tampons from TOTM on Amazon 

Callaly organic tampliners
Callaly's organic range of period products includes everything from super-soft pads to cotton tampons, with a range of letterbox delivery boxes. Each promises planet-friendly packaging with almost every product being biodegradable, whilst the organic materials are free from chemical nasties that aren't good for us or Mother Nature. But the product we love the most? Well, it has to be the tampliner. 
Callaly's newest product is brand new to the femcare scene. The innovative mix of organic cotton tampon with soft mini-liner means less mess and fewer leaks – something we're definitely here for. A virtual applicator made from a super-thin film stays inside whilst worn so it's a little different from the traditional tampon. However, its design by a leading gynaecologist means every detail has been created with care, from the breathable organic hypoallergenic material to the way it wraps itself up on the way out.
One box of organic cotton tampliners starts from £6
www.calla.ly 
Lunette menstrual cup
The Lunette cup is a firm favourite with our community and one look at their website will sum up why. Whilst there are now dozens of menstrual cups on the market, Lunette is the only brand to have cleared the Danish chemical safety test. Plus, their 99% recommendation rate brings in a bunch of super loyal users.
Founder Heli Kurjanen designed her product for a better fit and better grip, a problem that is commonly found with menstrual cups. Whilst they might take a little getting used to, cups are fast becoming the most popular eco-friendly period product and Lunette's site is packed with how-to's and FAQs to give you all the information you need.
What our community says…
'I started using the Lunette period cup two months ago – it's a game-changer!'
Get a Lunette menstrual cup on Amazon for £19.99!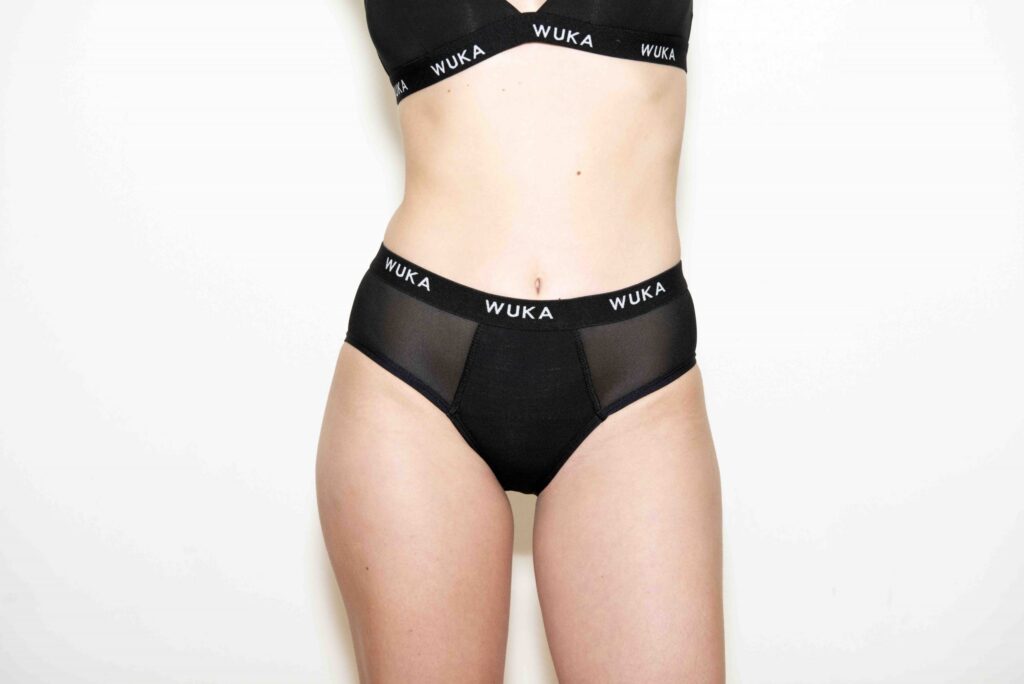 WUKA Period Pants
Everyone has a pair of period pants… but typically they're a blotchy grey pair that only come out once a month. Enter WUKA's period knickers; the pants that'll replace those stained Topshop boy shorts hiding in the back of your undies drawer. 
Soft stretchy fabric and a hi-tech moisture barrier make these pants completely period-proof, meaning you don't need to wear a tampon, cup or pad with them. The seamless black design is perfect for bulk-free comfort and we love that WUKA uses ethical manufacturers here in the UK to ensure fair wages and working hours.
WUKA pants are a great option for those who experience regular spotting, or breakthrough bleeding in between cycles – no more panty liners or light tampons needed!
Get WUKA period pants from wuka.co.uk and use code WUKATHELOWDOWN for a 15% discount!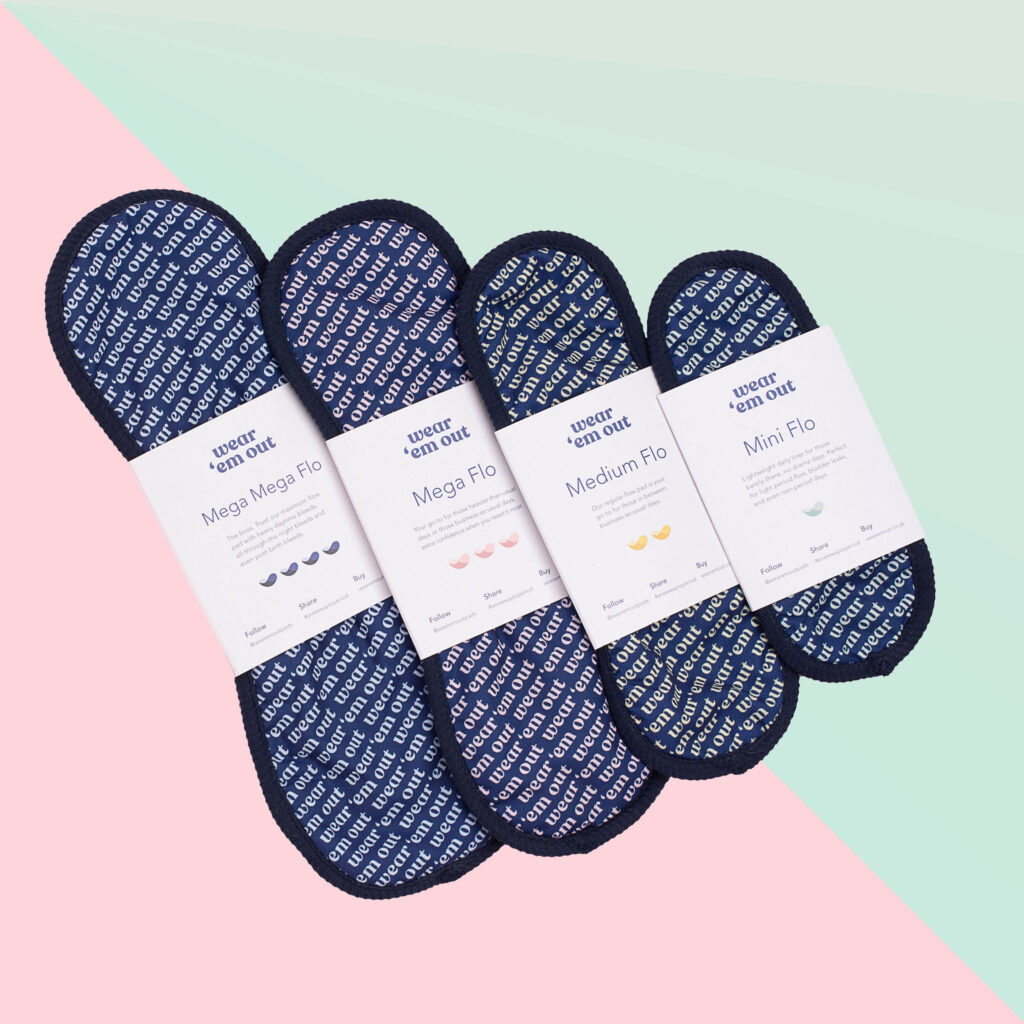 Wear 'em Out reusable period pad
Washable, comfy and leak-free – reusable period pads are fast becoming the new must-have. One of our favourite brands, Wear 'em Out, is all about mixing up how we buy our period products. Their range of UK produced pads are as good value as they are sustainable with three different options according to your flow. Simply wear them as you would any winged pad, but instead of throwing them out, simply pop them in the wash ready to wear again.
WEO also educates young women how to have eco-friendlier periods with demo packs available for schools and youth groups. We think that's pretty cool, so get the conversation going with #ANewWayToPeriod
Wear 'em Out pads start at £7.99, with trial and starter packs from £25.99
www.wearemout.co.uk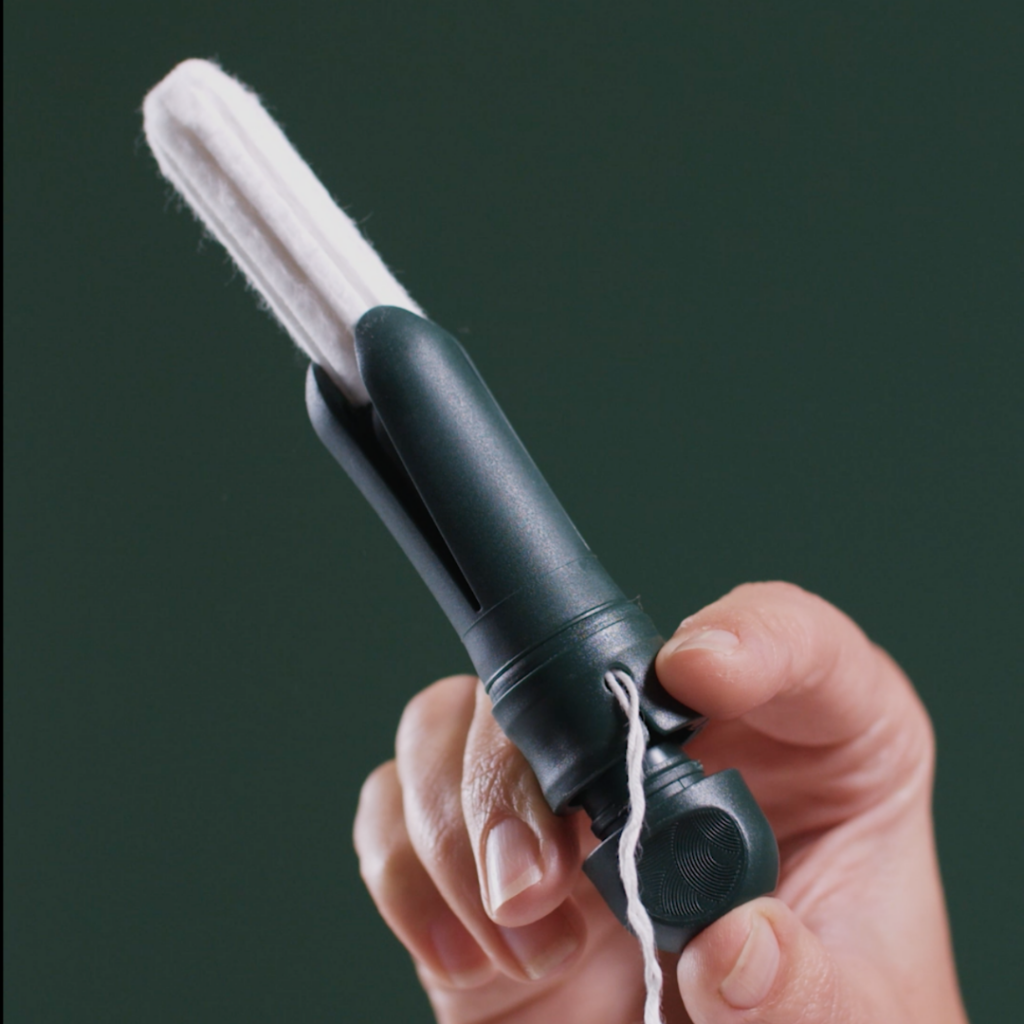 DAME reusable tampon applicator
A huge part of the waste that accumulates from sanitary products are tampon applicators – plastic or not. So what did the team behind DAME do? Come up with the world's first reusable applicator, of course.
DAME's award-winning product is not only self-sanitising, carbon-neutral and comfy to use; it works with all tampons. The 'D' as it's known, goes hand in hand with DAME's organic tampon subscription, which offers a nice cheeky discount when purchased together – no strings attached.
Get a reusable applicator from DAME with 3 organic tampons from Amazon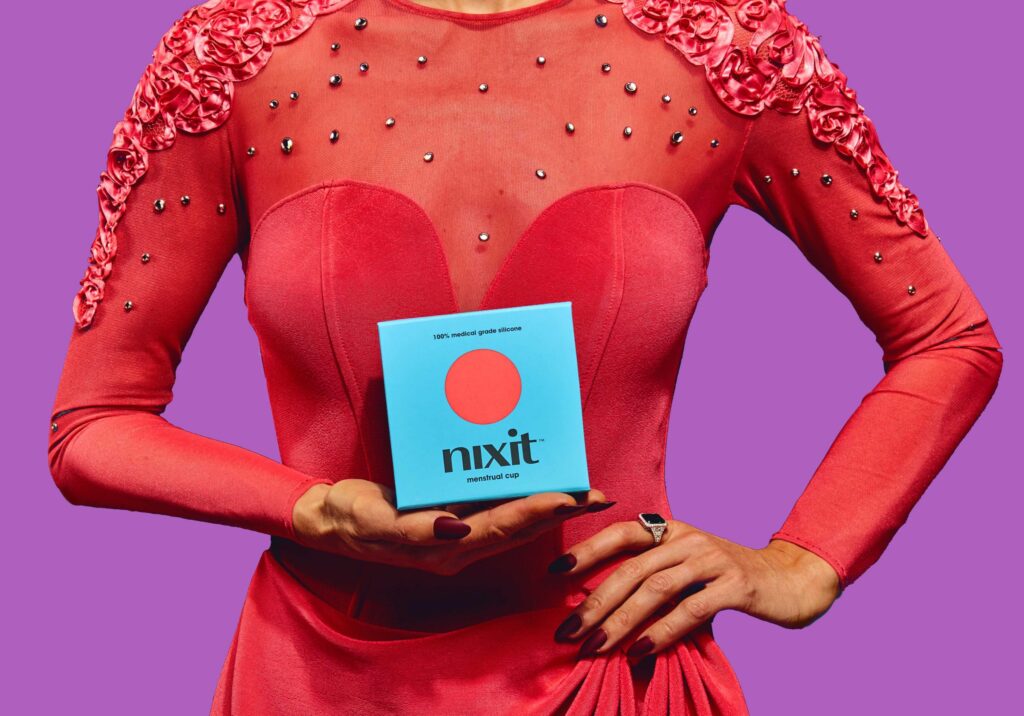 Nixit reusable menstrual disc
Recommended by our lovely community, the nixit is unlike any other menstrual cup. Designed for simplicity, there's only one style to shop. Its disc-like shape conforms to your body using ultra-soft silicone.
Offering 12-hour protection, the nixit is perfect for longer wear and all manners of activity – including sex. Its suction-free design means it stays in naturally with easy removal.
The nixit costs £40 and is one size fits all.
letsnixit.com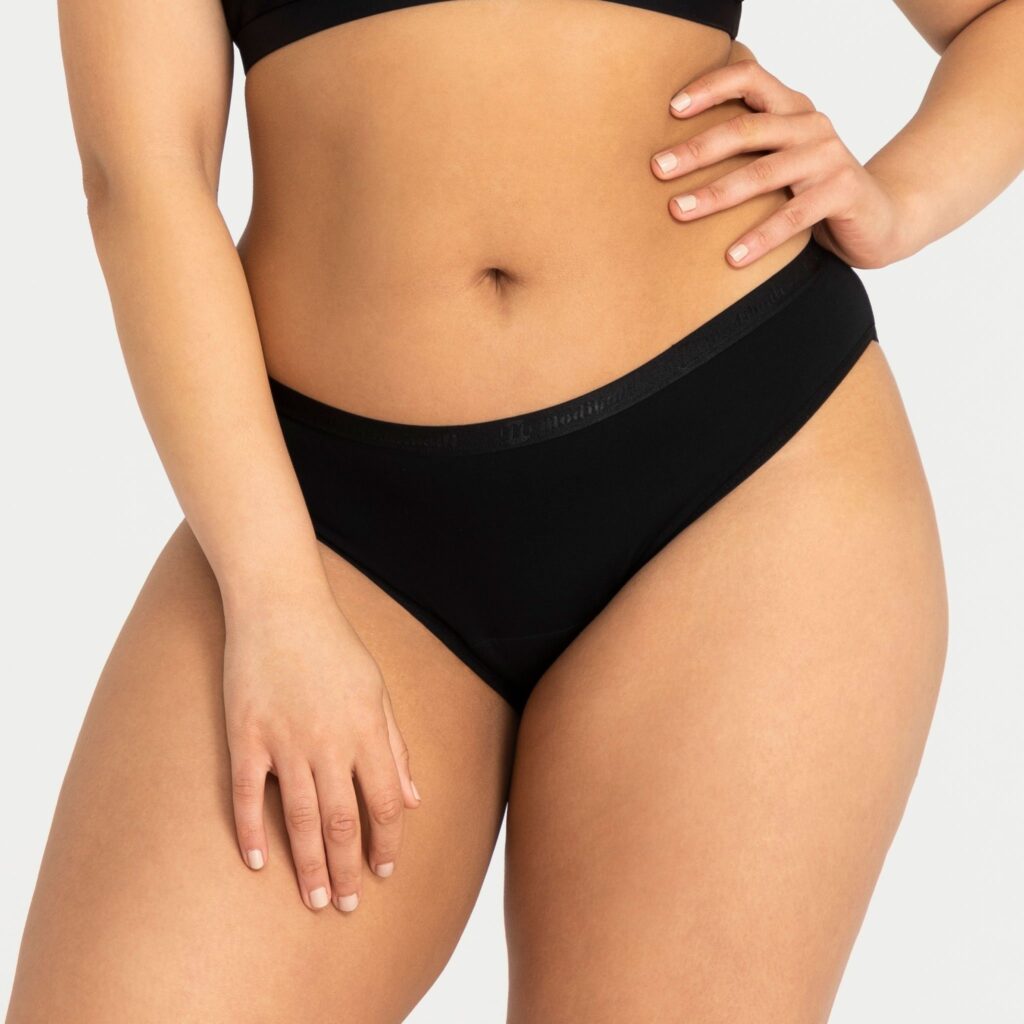 Modi Bodi Period Underwear and Swimwear
Welcome, Modi Bodi – the brand that has revolutionised the underwear we wear during our period. With everything from thongs and bikini bottoms, to activewear and swimwear, Modi Bodi gives us a reason to wear more than our off-colour undies during our monthly flow.
Each Modi Bodi product comes with a super slim absorbent lining that promises no leaks and no smells. Seamfree pants fit just like regular underwear, allowing you to reduce your use of disposable pads and liners with confidence.
What our community says…
"My Modi Bodi period pants are so liberating!"
Get the Modibodi period pants from Amazon 
Organic Hannahpad reusable cloth pads
When we asked our following for the favourite eco-friendly period products, Hannahpad came top of the list. What started in Korea is now a global cult favourite, with a colourful selection of organic cotton liners to pick from.
Kitty print, florals, even koala bears – who says our period products can't be kitsch? With everything from super light to overnight, Hannahpad brings the fun to sustainable periods.
Single reusable pads start from $13.99.
hannahpadusa.com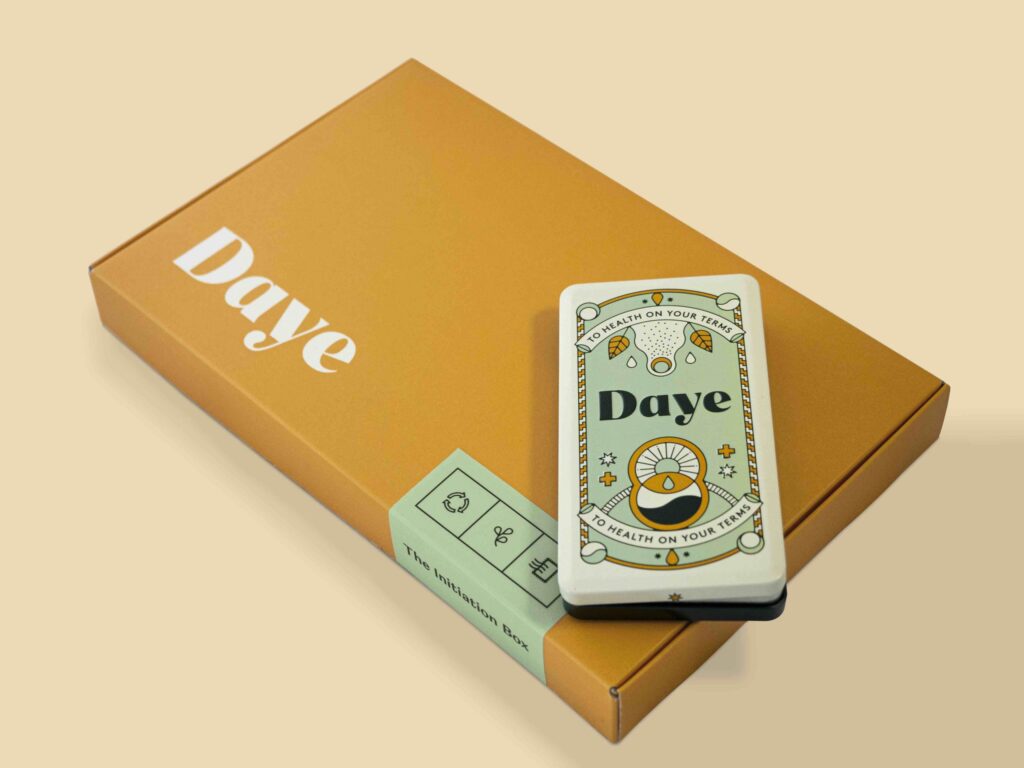 DAYE CBD tampons
DAYE don't just do organic cotton tampons. They do CBD infused organic cotton tampons. CBD has become all the rage in the last couple of years, and now your period can benefit from it too.
CBD is shown to soothe inflammation… and what causes cramps? You guessed it. Infused with high-concentration CBD, DAYE's original tampons are designed to reduce those monthly aches whilst remaining an eco-friendly product that helps you and Mother Nature. DAYE also conducts in-depth research into topics such as Toxic Shock Syndrome, whilst their products benefit from a protective sleeve to reduce tampon fibre loss.
Get 10 CBD and 10 organic nude tampons from DAYE on Amazon (affiliate link btw!)
So there we have it, our top 10 eco-friendly period products. From reusable pads to organic cotton tampons, there's clearly a rise in sanitary waste awareness and we can't wait to see even more innovative products hit the shelves in years to come.
All images courtesy of brands mentioned.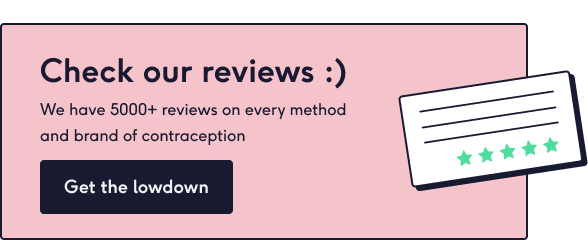 Eppie is a content queen and The Lowdown's SEO Lead, she loves writing about the latest trends in FemCare and sexual health. Aside from being a content queen, Eppie loves nothing more than curling up with a book, collecting handmade pottery and talking to her tomato plants.
You can find Eppie's website here.