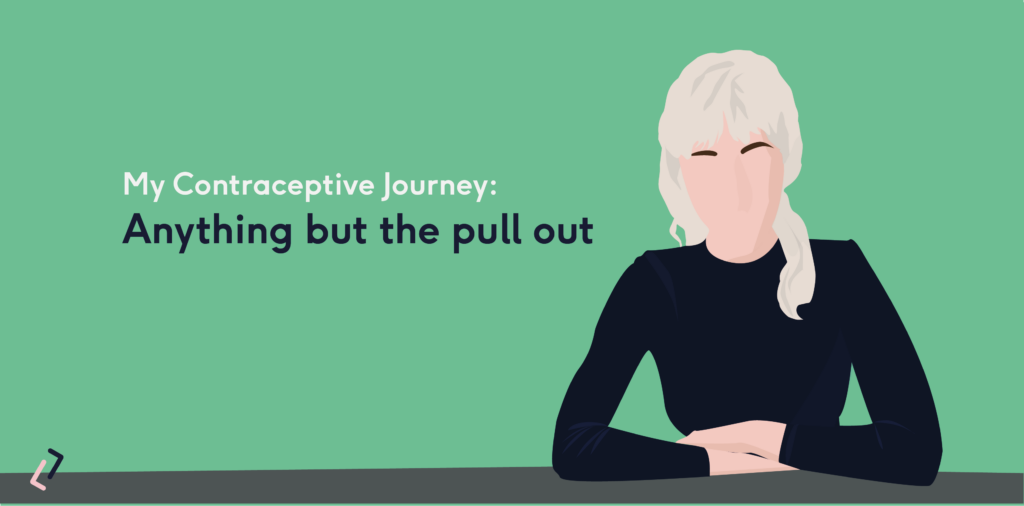 Despite coming off the pill, Nicola still struggles with her mental health and she wonders if her contraception had anything to do with it.
Deciding whether to go onto contraception as a teen can be a difficult decision, especially if the information out there isn't helpful. Usually, the pill is every female's first option. Here, Nicola Godsell tells The Lowdown about her contraceptive journey.
Navigating the world of sex as a teenager is fun and exciting, but not without risk. Luckily there is a huge range of contraceptives available, with 86% of teenage girls having sex now using contraception. We are heading in the right direction (but we are not there yet)!
Oral contraceptives and the male condom seem to be the most popular methods of contraception, but I found there was little information out there about other methods, especially as a teen. I went with the crowd and got the pill when I was 17 and had a pretty rocky time as a result. 
No pull out method please
As a teen, helping my friends through numerous pregnancy scares made me think smart. Hannah had found herself a boyfriend and as someone new to the world of sex I loved hearing the nitty-gritty about what they got up to, learning the ins and outs of everything (pardon the pun). But there was one thing I did not want to hear, "My period is late again". There were so many times I just wanted to shake her and say "Pulling out is not proper contraception".
Around 2 out of 10 people who use the withdrawal method get pregnant each year – that is pretty risky in my eyes. I was fed up having to support her through panic of yet another pregnancy scare and was scared shitless that that would ever happen to me.
No one really spoke about contraceptive options for women apart from the pill, so that's what I went for. After a quick trip to the doctor I got the combined pill (Rigevidon) and was proud to tell my friends that I was being responsible. It's 99% effective, right? It would be stupid not to. AND it meant no longer relying on guys to act smart, which clearly my friend Hannah hadn't realised.
At first, I was thanking the gods that my periods were lighter, shorter, and more regulated. No more cramps and no more surprises. What's not to like? I was happy for a while, plus the pill had cleared up my spots and made me loose a little weight, but after a few months I started going crazy. My emotions were all over the shop, one minute I'd be perfectly happy and the next I'd be breaking down in tears and in a state of melancholy. I was never a huge crier, so I just thought that my new relationship was to blame.
After a few more months the crying went away, but the low mood stayed. After my relationship went tits up, I considered going off the pill. But at the time I didn't think the trigger for my low mood could be down to this little pill. Female contraception is romanticized as life-changing, empowering and purely positive, yet most people seem oblivious to the side-effects. Side-effects that can last, even after you stop taking your contraception.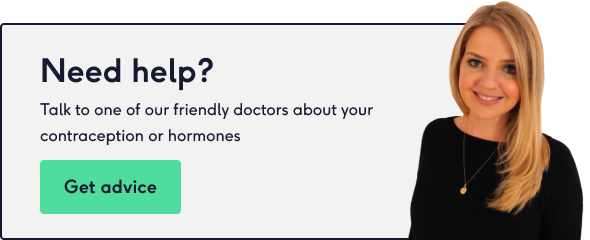 Did it cause my depression?
After about a year of feeling low and a thorough google search, I stopped taking the pill. I knew my own body and I knew the pill was doing me no favours. So I chucked the last packet away, feeling positive about the end of this mess. Stopping the pill gave me worse cramps than before and longer periods, but I didn't care. For me, the negative impact on my mood far outweighed the worry of getting pregnant. The pill had changed who I was.
Depression has followed me since and I understand it is not entirely down to the pill. But for me, one uniformed choice I made when I was a teen has triggered something that has stuck with me. I wouldn't wish this experience even on my arch-nemesis. Starting contraception should have more guidance, especially for girls at a time where their hormones aren't balanced.
By no means is my story the same for everyone, around half of my friends at the time were using the pill and most were happy with its magical powers to stop accidental pregnancies. The pill can be used for other things too, I had two friends got the pill to fix acne and hormonal imbalances.
It lights a little fire in me when I'm reminded of the lack of information out there for young girls about different contraceptive options and how women have to deal with side-effects when men can walk scot free.
Since then, I have been much more thorough with my research about the effects of various contraceptives on mood. Being informed is the single best thing a person with periods can do to find the contraceptive that works for them.
Disclaimer: This blog has not been medically reviewed. The views expressed here are those of the writer and do not necessarily reflect those of The Lowdown or our medical team. For information about your contraception or the different methods available please check out our contraception pages.
This blog is a part of The Lowdown's My Contraceptive Journey series. Got an interesting contraception journey of your own? Get in touch with us via Instagram.
The views expressed here are those of the writer and do not necessarily reflect those of The Lowdown or our medical team. For information about your contraception or the different methods available please check out our contraception pages.