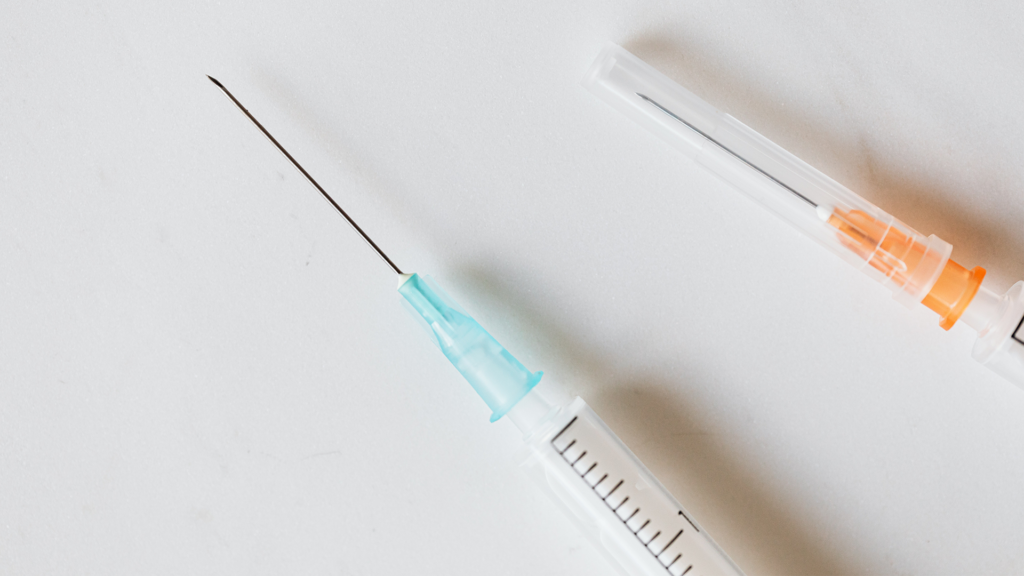 What's the lowdown?
The Sayana Press and Depo-Provera injections contain the same ingredients
The key difference is that the Depo-Provera injection has to be administered by a healthcare professional, while you can inject the Sayana Press yourself at home
Noristerat is not commonly used in the UK, but this also has to be injected by a healthcare professional
You can buy Sayana Press injections in 3, 6 or 12 months supplies from The Lowdown
There are three different types of contracetive injection, Depo-Provera,  Sayana Press and Noristerat. The injection is a firm favourite amongst many of our reviewers because of its longevity and practicality. Each have very similar side effects and method of action, however, differ when it comes to how they are administered.
What's the difference between Sayana Press and Depo-Provera?
Both Depo-Provera and Sayana Press are brand names for medroxyprogesterone acetate (DMPA). This is a contraceptive injection that contains the hormone progestin, a synthetic form of the natural hormone progesterone. It works by suppressing ovulation and keeping your ovaries from releasing an egg each month, as well as thickening cervical mucus to keep sperm from reaching the egg.
Both are a highly effective method of preventing pregnancy and must be injected every 13 weeks.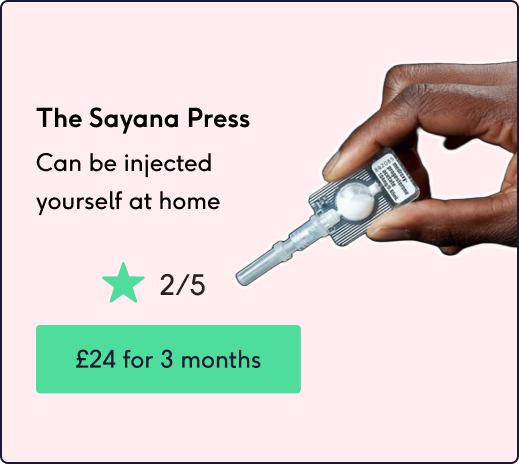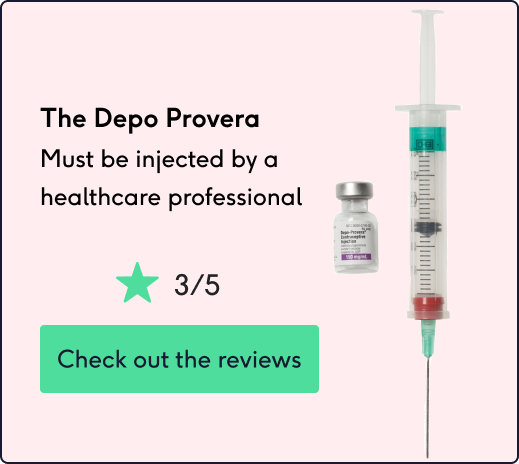 How is Noristerat different to Sayana Press and Depo-Provera?
Noristerat is slightly different. It's also a progestogen-only injectable contraceptive, but it contains a different type of progestogen to the Sayana Press and Depo-Provera called norethisterone enantate. Noristerat lasts for 8 weeks, after which it must be injected again to be effective. It's more commonly prescribed in Europe, Africa and Southern America, and much less commonly prescribed in the UK or USA at this time.
Noristerat is also known as Doryxas, Norethisterone injectable, Norigest, Nur-Isterate, Syngestal, and Unidepo.
How effective is the contraceptive injection?
All contraceptive injections are 99% effective and therefore highly effective methods of contraception. However this percentage decreases if you do not receive the injection at the right time.