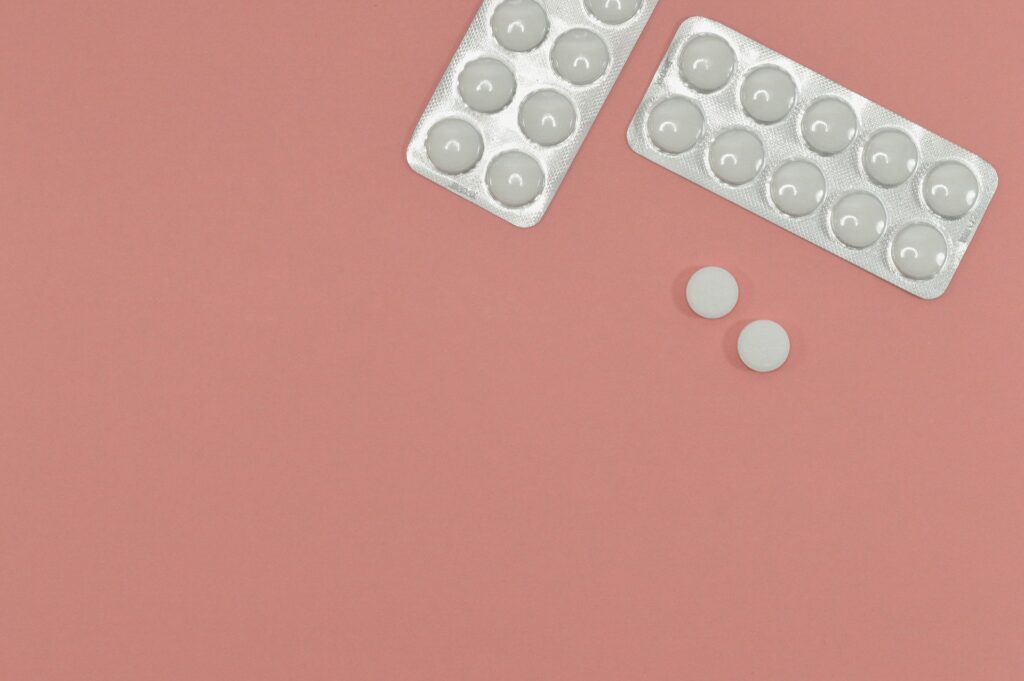 Emily Heath shares her experience with endometriosis and hormonal contraception.
The relationship between my Endometriosis and the Pill / hormones has been incredibly turbulent. For background, I have had painful, debilitating periods since they started aged 11, and developed an array of other issues after I finished my A levels, such as painful sex. I was finally diagnosed with stage 1 Endometriosis when I was 19 via laparoscopy. Since surgery, my symptoms have been better, but very unpredictable and still painful. For backstory, I have been on (the now discontinued) Loestrin 30, Provera 30mg (not classed as a contraceptive), Cerazette (mini pill), and Millinette 30/75 (combined pill). 
The positives
So, I'll start with the positives; hormones have been beneficial in controlling my Endometriosis symptoms. I was put on Provera 10mg 3 times a day prior to my op (which worked in symptom control). Every hormonal contraceptive I've tried since then has also helped – less painful and lighter periods, no pain during sex, no ovulation pain. I also want to add that when I come off hormones, my symptoms are usually on their best behaviour for a while – although I know this isn't the case for all people with Endo. Hormones do tend to be beneficial in "shutting down" a flare up for me, even after stopping.  
The negatives
HOWEVER, for me the negatives of hormones and hormonal contraception, so far, has massively outweighed the positives. I unfortunately do not tolerate progesterone well, and my main side effect on any hormonal contraceptive I've tried so far has been low moods, and generally feeling very emotionally detached. For me, these mood problems have been so bad that I would rather deal with the physical pain of living with Endometriosis, rather than the mental and emotional issues hormones so far have caused me. 
That being said, I haven't written off ever trying hormonal contraceptives again to suppress symptoms. This is due to my experience with Dr Fran and how attentive and communicative she has been when I reached out for advice. During our consultation she really listened to my concerns regarding mood (because honestly that is my biggest concern, even over my Endometriosis symptoms, no matter how bad my flare up!). Because of my bad experience with consultants not taking my concerns seriously (which I'm sure is relatable to a LOT of us with Endo and other "women's" issues!), I didn't choose the pill Dr Fran recommended (Yasmin) – instead I chose Millinette 30/75 due to my own research. Unfortunately this pill didn't agree with me either, but did help my Endo. However, this pill was absolutely 100% better than my experience on the mini pill. This solidified to me that I am going in the right direction with the pills I have trialled (and errored) on. I wish I just chose Yasmin, it might have saved me a lot of emotional bother! 

My advice to you
My advice to those struggling with Endometriosis and hormones/hormonal contraceptives is:
To talk to The Lowdown (genuinely, Dr Fran helped lower my guard that I've built up around doctors), or at least find a doctor you trust who treats you holistically and not as a medical condition. 

Don't make any decision regarding hormonal suppression in a hurry if you aren't comfortable. I did due to a very flary few months, and panic at finding out that my pain was due to newly found adhesions a year and a half after my op. This definitely clouded my judgment regarding my contraceptive choice, and also made mood problems worse due to anxiety over not being ready to go back on hormones.

Use tools such as the pill ladder (google it!) and The Lowdown's pill switcher tool to find out if your side effects are due to progesterone or estrogen.

If hormones just don't cooperate with you, don't worry. I think a lot of us use hormones to hide our condition and make ourselves "easier" to deal with at the doctors, and for employers, family, etc (or at least that's part of why I have used them). Do what works for YOU. For now, I'm sticking with codeine when I need it – I would much rather feel "drugged" on the days my pain warrants taking it, over feeling depressed for months. 

Don't go from one method to another if you're finding it overwhelming, or finding the side effects too much. I found that coming off Millinette gave me a chance to see if my flare had calmed (which it had!), and give me more perspective over what I'm willing to tolerate and what I'm not. 
This blog is a part of The Lowdown's My Contraceptive Journey series. Got an interesting contraception journey of your own? Get in touch with us via Instagram.
The views expressed here are those of the writer and do not necessarily reflect those of The Lowdown or our medical team. For information about your contraception or the different methods available please check out our contraception pages.