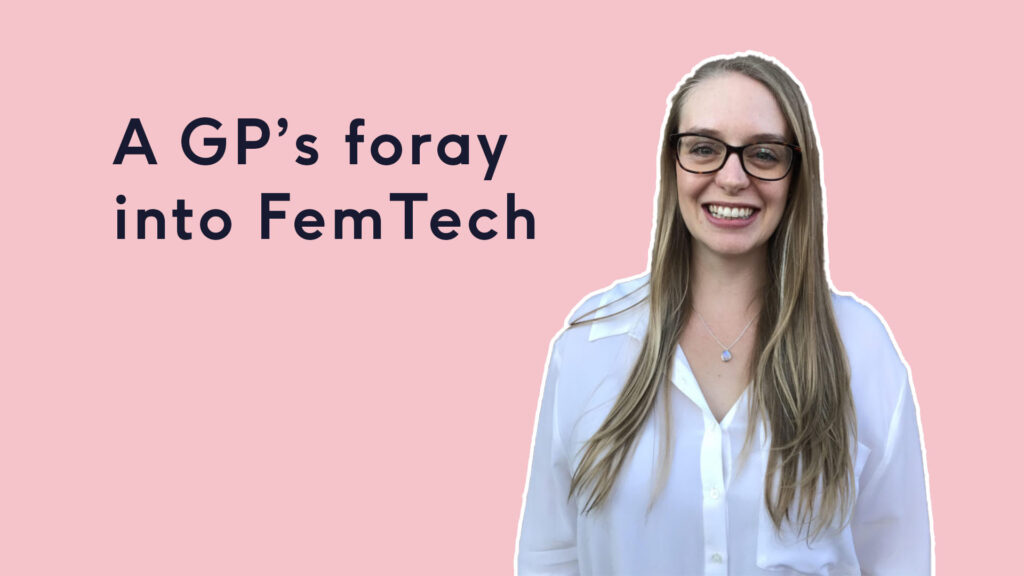 Dr Fran was our first hire at The Lowdown in 2020, and has been instrumental in building out our products, services and company culture. Here she shares her experiences of a recently qualified GP working in a FemTech startup. This was published in a recent Royal College of GPs newsletter.
I've been very flattered to be asked by the RCGP to write about my experience as a recently qualified (First 5) GP doing something different. I'm still suffering from imposter syndrome but I'm happy to share my story of how I fell into becoming Medical Director at a FemTech healthcare start up company.
At the end of my final year of GP training (ST3), as I was completing my portfolio and Faculty of Sexual and Reproductive Health Diploma (DFSRH), a friend of a friend introduced me to Alice. Alice isn't a medic, she is a patient, who has suffered debilitating symptoms from endometriosis throughout her adolescent and adult life. The treatment offered was evidence based and correct – hormonal contraception, however, Alice never managed to settle on a pill due to awful side effects. As a young woman, she didn't want to read more medication leaflets, she wanted to hear from women's real life experiences on different contraceptives. Alice quickly realised there was nowhere to access this information, and therefore The Lowdown was born.
The Lowdown is a website and contraception review platform which has collated thousands of real life reviews from women using different forms of birth control. The medically reviewed blogs answer questions that patients really want to know and perhaps we don't cover in GP training; such as "will my partner feel my coil during sex?" and "can the pill cause hair loss?"
So where did I come in? Alice was looking for a medic to join her on the mission to change the face of contraception. We had a chat over the phone, and Alice asked me if I would be interested in joining her small team to offer telemedicine appointments to users, medically review blogs and give a medic's opinion on The Lowdown's ideas and direction.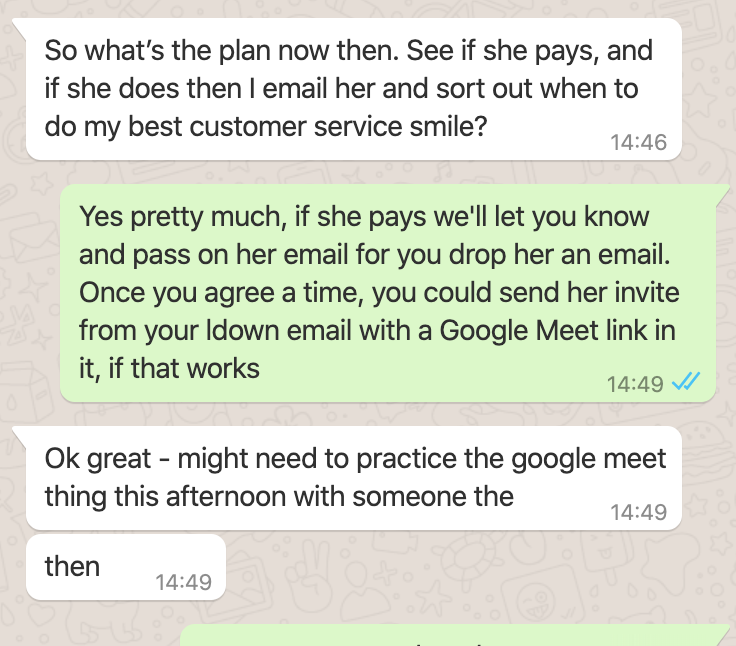 I was absolutely thrilled to be offered this opportunity and dove in head first. Since joining, I have offered over 100 women advice on their contraception choice, side effects and allied women's health problems via telephone or video call, written and reviewed blogs and even helped to develop computer algorithms and tools including a "missed pill calculator".
The work is completely different to my salaried role. I have learned about business, technology and legal aspects of Medicine that were never covered in GP training. I can offer a service to women that isn't limited by NHS time constraints, really understanding and responding to their needs, which means I receive some amazing feedback. The enjoyment I get from this allows me to continue working hard under pressure at my NHS practice.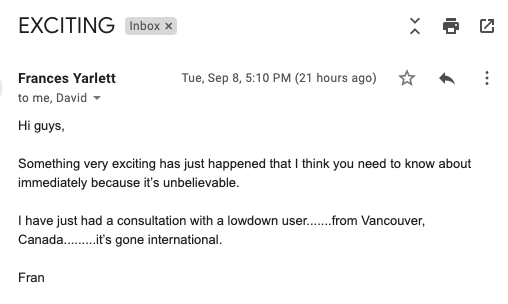 I have been able to appreciate even more the discourse between doctors and patients. The Lowdown's data is subjective and qualitative, and medics often worry negative reviews would deter women from using certain contraceptives. In fact, I have come to realise that we still hold paternalistic views as medics. Women are able to read both positive and negative reviews, forming their own judgement and value the negative to prepare them for potential problems.
Why is this relevant to First 5 GPs? I think the reason I was able to join The Lowdown team was BECAUSE I am a First 5 GP. Alice had spoken to multiple medics before she met me. They were older and more established in their career and often more hesitant about The Lowdown's plans. However, I was young, keen, excited and ready to be part of something innovative. This is our advantage as First5 GPs.
So, if an opportunity comes along to get involved with something less traditional than the "standard NHS GP", don't sell yourself short. A young, keen and innovative GP has it's advantages and we can be a great asset.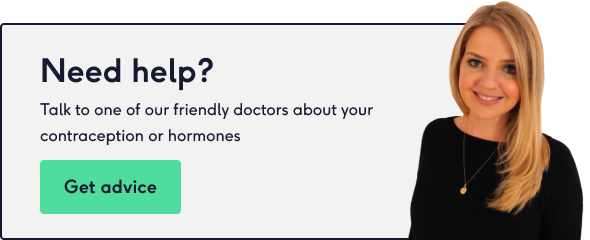 One of The Lowdown's fab Clinical Directors, Dr Frances Yarlett MBBCh (Hons) BSc (Hons) MRCP (2016) MRCGP DFSRH completed her medical training from Cardiff University in 2013. She is currently working as a salaried GP partner in Sheffield with an interest in complex medical patients and women's health. Fran is really passionate about patient choice and wants to empower women to take control of their bodies and contraception needs.