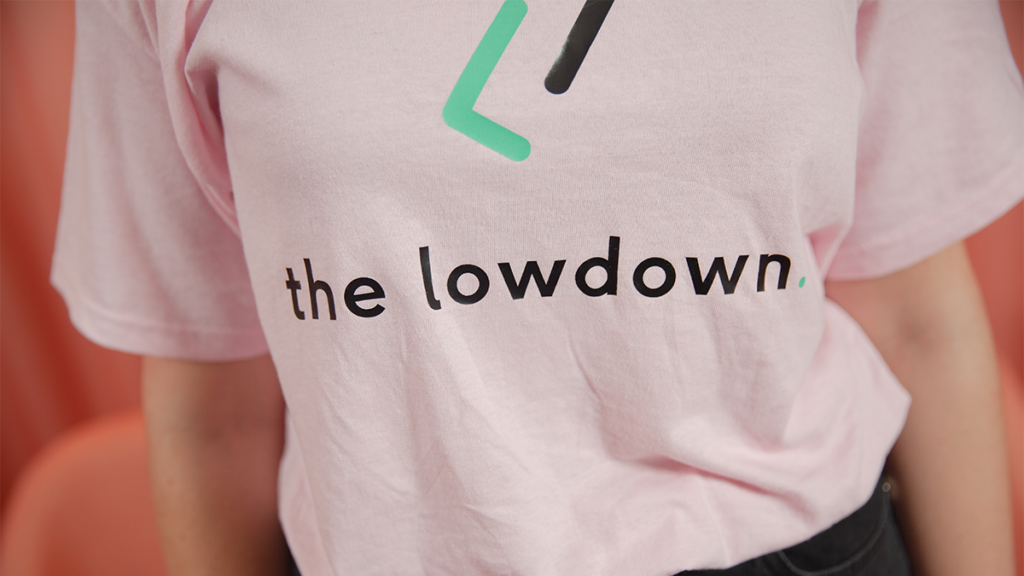 The Lowdown is looking for an SEO expert to lead on organic search, our most important channel. You will be employee number 5 (in our team of 10 made up of developers, doctors and content gurus) and be our in-house technical and content SEO expert that helps us become the world's number one destination for people with vaginas.
The Lowdown is the UK's leading sexual and reproductive health platform. Used by thousands of women every day, we're using our unique dataset, medical experts and growing community to put women in control of their healthcare decisions. Learn more about us and our Founder Alice's story in WIRED and checkout @get.the.lowdown on Instagram and TikTok.
We've just closed our £2m seed round led by Europe's top VCs Speedinvest and Nina Capital and are backed by Entrepreneur First, Calm/Storm VC, and a team of superb angel investors including Matt Robinson (GoCardless), Sarah Drinkwater (Google), and Ian Hogarth (Songkick).
———-
What you will do
The mission of your role is to grow relevant, engaged user growth and conversion to paid products and services from organic SEO. We're looking for someone to take charge of this channel and champion it growth as we scale the business, working from strategy and implementation.
You will be responsible for technical, content and organic SEO:
Technical SEO
Regular maintenance and audits:

You will work with our CTO and development team to constantly test, optimise and improve thelowdown.com for technical SEO. You will help our developers become best in class at building and tagging everything we code and publish, so it's a dream for Google.

Champion technical SEO requirements:

You will monitor and keep up to date with developments in technical SEO areas such as indexing & crawling, core web vitals & schema markup. You'll represent these needs internally and collaborate with the developers to ensure continuing website health.

Support website growth:

As new pages and sub folders are developed, you'll ensure website architecture is set up for success and set up metatags and redirects as needed.
Content SEO
You will build The Lowdown's SEO strategy and roadmap, and then manage its implementation to support The Lowdown's overall growth objectives. This will include:
Keyword strategy:

You will lead on setting our keyword strategy, refining opportunity and gap analysis.

Publishing new content:

You will our on-page content strategy, managing & planning content production to support strategic business initiatives and grow our keyword coverage

Optimising existing content:

You will optimise and maintaining our existing content, working with team members to ensure that on-page content is structured to SEO best practice and follows current medical guidance

Reporting and tools:

You will develop and present regular reporting on SEO performance against agreed KPIs. You will identify required SEO tools and own their usage, training and mentoring other team members on their use where needed

Industry and competitor know-how:

You

will remain up to date on SEO best practice & guidelines & ensure that The Lowdown follows these. You will also monitor competitor activity and report on this internally
Off page SEO
Backlinking:

Manage press outreach to drive link building and coordinate The Lowdown's quotes for press articles. You will build close relationships with journalists and content creators, and be constantly on the lookout for opportunities to have The Lowdown mentioned in the press.
———-
What we're looking for
Your experience
You have at least

3 years' experience

in an

early stage, high growth start up

(ideal) or an SEO agency.
You'll have

deep expertise in all aspects of SEO

including content, technical and off-page and be able to drive forward initiatives in all areas
You have proven experience in creating SEO plans and delivering actions that have

contributed to topline traffic and revenue growth
Your style and way of working:
Strong execution bias:

The Lowdown team are less talk, all action. To fit into our early-stage culture, you'll need to be a hands-on doer who loves working solo or in a team to make stuff happen at pace.

Experimental, analytical mindset:

You're a natural at analysing data, thinking critically and developing ideas to test. You love diving into the numbers and keyword rankings, and making that data or its learnings easy for others to understand.

Excellent technical SEO knowledge

: You are technically savvy enough to look at code or under the hood to understand what's going on. You are able to conduct and manage regular website audits and work with the technical team to roll out necessary changes.

Insanely organised, structured thinker:

You have strong project management skills to develop and drive forward initiatives. You have demonstrated you can excel in planning and prioritising the right things in order to drive a business forward.

Confidence and perseverance:

You aren't afraid of hearing the word 'no' and will use your hustle to get us excellent press coverage and backlinks. You are adept at developing relationships with journalists, bloggers and partners.

Managing up and across:

You're a collaborative team player with excellent communication skills.

You don't let perfect be the energy of good:

You often feel that 'done is better than perfect'. Like us, you're able to know what's important to get right and work with serious pace and efficiency to make stuff happen.

You're really passionate about The Lowdown and what we stand for!
———-
What we offer
Free rein. You'd be taking a leadership role in our team and will be running the show on all things SEO.

Meaningful equity and the chance to be part of our founding leadership team

The chance to work in building a mission driven startup that is already helping thousands of people every day. Trust us when we say it's rewarding!

Experienced Founder and some incredible tech startup investors who you can learn from.
———-
Where you'll be based
We work in a great co-working space in Southwark, London and ideally would like you to be able to come into the office 2-3 days a week. But this is not a complete must have.
———-
Salary
You'll be in the managerial salary band in The Lowdown team – we can pay you between £40,001 – £50,000, depending on your experience and equity.
———-
How to apply
Please fill in this short questionnaire and upload your CV so we can check you have the experience and skills we're looking for.
Applications will close when we find the perfect person, so if you're reading this please apply ASAP before we find them or so that we can find you…