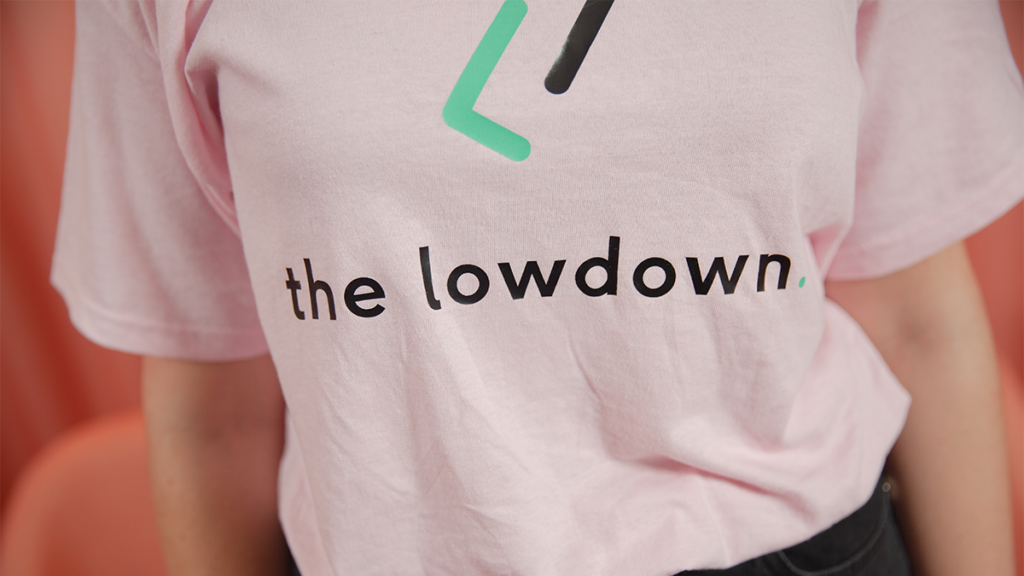 We're looking for a Head of Growth to lead on all direct to consumer digital revenue growth at The Lowdown. You will be employee number 4 or 5 (in our team of 10 made up of developers, doctors and content gurus) and experiment with a wide range of organic and paid marketing channels in order to help us become the world's number one destination for people with vaginas.
The Lowdown is the UK's leading sexual and reproductive health platform. Used by thousands of women every day, we're using our unique dataset, medical experts and growing community to put women in control of their healthcare decisions. Learn more about us and our Founder Alice's story in WIRED and checkout @get.the.lowdown on Instagram and TikTok.
We've just closed our £2m seed round led by Europe's top VCs Speedinvest and Nina Capital and are backed by Entrepreneur First, Calm/Storm VC, and a team of superb angel investors including Matt Robinson (GoCardless), Sarah Drinkwater (Google), and Ian Hogarth (Songkick).
---
What you will do
The mission of your role is to grow revenue. You are the commercially driven leader at The Lowdown who helps us find product and channel market fit through experimenting with a wide range of organic and paid growth channels and product-led growth loops. This will include working on initiatives to improve onsite conversion and converting visitors to paid customers.
In particular your role will include:
Growing the top of our funnel:

Increase the number of people who use or find The Lowdown website and our services through channels like SEO and content, social, PPC partnerships and affiliates.

Improve conversion for each stage of the mid and lower funnel:

Work with our

design agency

and tech teams to optimise our product experience and landing pages in order to reduce checkout friction and grow average order value of our prescription, e-commerce and telemedicine services. As part of this you'll be in charge of testing out different propositions and pricing strategies.

Paid customer retention:

You'll find ways to make our prescription and subscription customers stick with us, including CRM and community events. You'll get to know why customers are leaving us and make product and experience changes to stop that happening.

Audience insights:

You'll set up and manage customer feedback mechanisms like post-purchase surveys and use the insights to help develop product roadmaps and growth experiments.

Managing our growth team:

You'll own the growth budget and line-manage our Social & Content, Community, Paid Marketing and SEO leads and SEO agency. As we grow you'll build out that team and shape it how you see fit.
---
What we're looking for
Your experience
Ideally you have experience in at least two out of the three areas below:
Worked in a growth or marketing role in an

early-stage or pre-product market fit startup

, and you can demonstrate that you thrive in a small team and dynamic, fast paced environment

Worked in the

healthcare or wellness space, or another regulated industry

, and understand the regulatory hurdles and complexities of advertising healthcare products and services

Worked in marketing D2C e-commerce or subscription products, and are well versed in the range of top, mid and lower funnel D2C model experiments and optimisations
Your style and way of working:
Strong execution bias:

The Lowdown team are less talk, all action. To fit into our early-stage culture, you'll need to be a hands-on doer who loves working solo or in a team to make stuff happen at pace. You can happily muck in and use (or learn how to use) tools like Figma, WordPress and Typeform.

You have relentless creativity in designing new experiments.

You love testing and learning, and have experience in setting up and running lots of experiments across a number of growth channels, and diligently reporting and analysing the results. You don't jump to assumptions and are open to totally new ideas and trying things in a different way. You're constantly looking to learn and iterate, with a results-driven purpose.

Positive vibes:

You bring a glass-half-full attitude to work. Growth is a journey, and we need someone with the optimism and energy to drive forward our growth efforts every day, and motivate and inspire us all to keep trying and testing.

Insanely organised: People describe you as 'a machine'. You are a smart, driven and organised self-starter who can manage multiple workstreams, experiments and people at once. You have demonstrated you can excel in planning and prioritising the right things in order to drive a business forward.
You don't let perfect be the energy of good:

You often feel that 'done is better than perfect'. Like us, you're able to know what's important to get right and work with serious pace and efficiency to make stuff happen.

Analytical, structured thinker who is excellent with numbers:

You can take on board a lot of information, synthesise it and use it to produce data-driven strategic recommendations. You aren't afraid of a spreadsheet and analysing numbers to figure out what's going on. You will need to be able to holistically step back and look at the whole funnel, whilst diving into the detail and running hands on growth experiments to help us learn what works.

You're really passionate about The Lowdown

– and love what we stand for!
Channels and tools you've managed:
SEO:

Organic SEO and content has historically been a big channel for us, so it's imperative you have a good level of knowledge and ability to manage our SEO manager and tech team in order to drive results.

PPC:

You know how to run a paid Google ad campaign – you may have to set them up or optimise them.

Paid and organic social:

You understand the role of social and keep tabs on the changing social universe.

CRM:

You've set up or optimised email or newsletter campaigns and comms, and worked on testing retention and referral mechanics.
---
What we offer
Free rein. You'd be taking a leadership role in our team and will be running the show on all things growth.

Meaningful equity and the chance to be part of our founding leadership team

The chance to work in building a mission driven startup that is already helping thousands of people every day. Trust us when we say it's rewarding!

Experienced Founder and some incredible tech startup investors who you can learn from.
---
Where you'll be based
We work in a great co-working space in Southwark, London and would like you to be able to come into the office 2-3 days a week. We find it much easier to build a culture and get things done this way!
---
Salary
You'll be at top salary band in The Lowdown team – we can pay you a salary of up to £100k, depending on your experience and equity.
---
How to apply
Please fill in this short questionnaire and upload your CV so we can check you have the experience and skills we're looking for.
Applications will close when we find the perfect person, so if you're reading this please apply ASAP before we find them or so that we can find you…
---